Case Study: Setup Resource Tracking And Metadata Capabilities
Background
A large U.S. Government Agency required additional enhancements to an existing infrastructure and applications. They needed a system set up that allowed for easy tracking of resources as it applied to their billing of internal clients. They wanted to monitor data organization related to project management and budget administration within the existing infrastructure and applications which were setup by Simple Technology Solutions. It was imperative that the organization be able to determine where expenditures were happening, while also guaranteeing that they had a tagging system and policy in place that was enforced and utilized enterprise wide.


Analysis
Simple Technology Solutions conducted an assessment and determined that project managers within the agency needed to have access to an application which utilized dashboards, reporting and metadata tagging so they could see how much they were spending monthly and ensure that these numbers were aligned with current billable rates.
Solution
To meet this new requirement, the Simple Technology Solutions team lead developer created custom Python scripts that would be mapped to the cloud database that would enable identified items sent to the cloud platform that would be validated and tracked against a List of Values (LOV), which ensured that each piece of data was correctly tagged and validated as per the the agency's requirements, incorrect tagging was subsequently flagged in the system. Metadata tagging would assist with accurate reporting and tracking as the agency would then be able to categorize resources in a variety of ways, i.e. by purpose or by owner allowing for customized reporting and allow for quick identification of required information. With the tagging setup, costs related to individual programs were not incurred without knowing which internal client was responsible for the charge and project managers had the visibility they required.
Benefit
By creating and enforcing the tagging policy, the agency is now able to track which internal client owns what system, what work product they are accountable for, and who is responsible for payment. They are able to programmatically identify resources through descriptive tags and this makes it much easier and simpler to understand the purposes and provenances of individual tags. The agency now understands on a greater level what their resources are doing. They are in a better position to assess situations and thereby adjust costs when needed.
By Simple Technology Solutions implementing this solution, the agency has experienced a myriad of benefits. The customized AWS IAM policies are reusable and included version tracking. Through version tracking, an administrator can see what was changed, what has stopped working, and assess the overall speed and feasibility of the system as a whole.


Simple Technology Experts Supported the Agency to Enable Project Management, Metadata, and Resource Management Solutions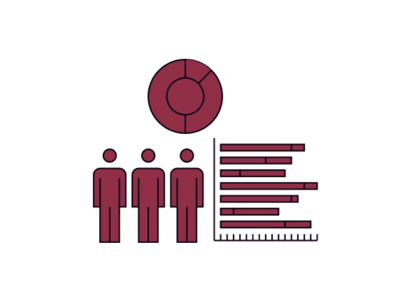 Like what you're reading? Start a conversation by booking a meeting with us today.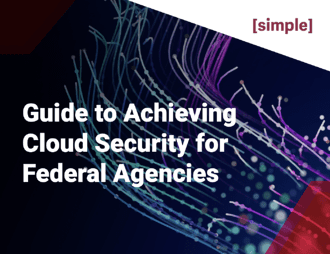 Though the need for cloud security is clear, many agencies don't have the necessary skill sets in-house to deal with sophisticated, constantly evolving threats. Learn more on how you can best prepare your agency's security by downloading the Guide to Achieving Cloud Security for Federal Agency.